HEALTH SERVICES (PRIMARY HEALTH CARE)
District Health services
Buliisa district still has few Health units, there are 8 Government owned Health centers and 3 are  private not for profit (PNFP) health units. The District has a total of eleven functional health units, of which eight are HC IIs; one is a HC III, one is HC IV and one is district general Hospital as shown below:
Health Units by type and location 
Sub-county

HC II

HC III

HC IV

Hospital

Total

Biiso

-

Biiso

-

-

1

Buliisa S/C

-

-

-

 Buliisa General 

1

Buliisa TC

-

-

 Buliisa               

-

2

Uganda Martyrs

-

-

-

Butiaba

Butiaba               

-

-

-

 

3

Bugoigo

-

-

-

Marine Military

-

-

 

Kigwera

Kigwera

-

-

-

1

Kihungya

Kihungya

-

-

-

1

Ngwedo

Avogera             

-

-

-

2

Paraa

-

-

-

Total

8

1

1

1

11
Source: HMIS department
Health Department Infrastructure
Buliisa District health services are cordinated at the District Head quarters in an autonomous magnifficient DHOs Office Block constructed with support from PRDP in the FY 2014/16.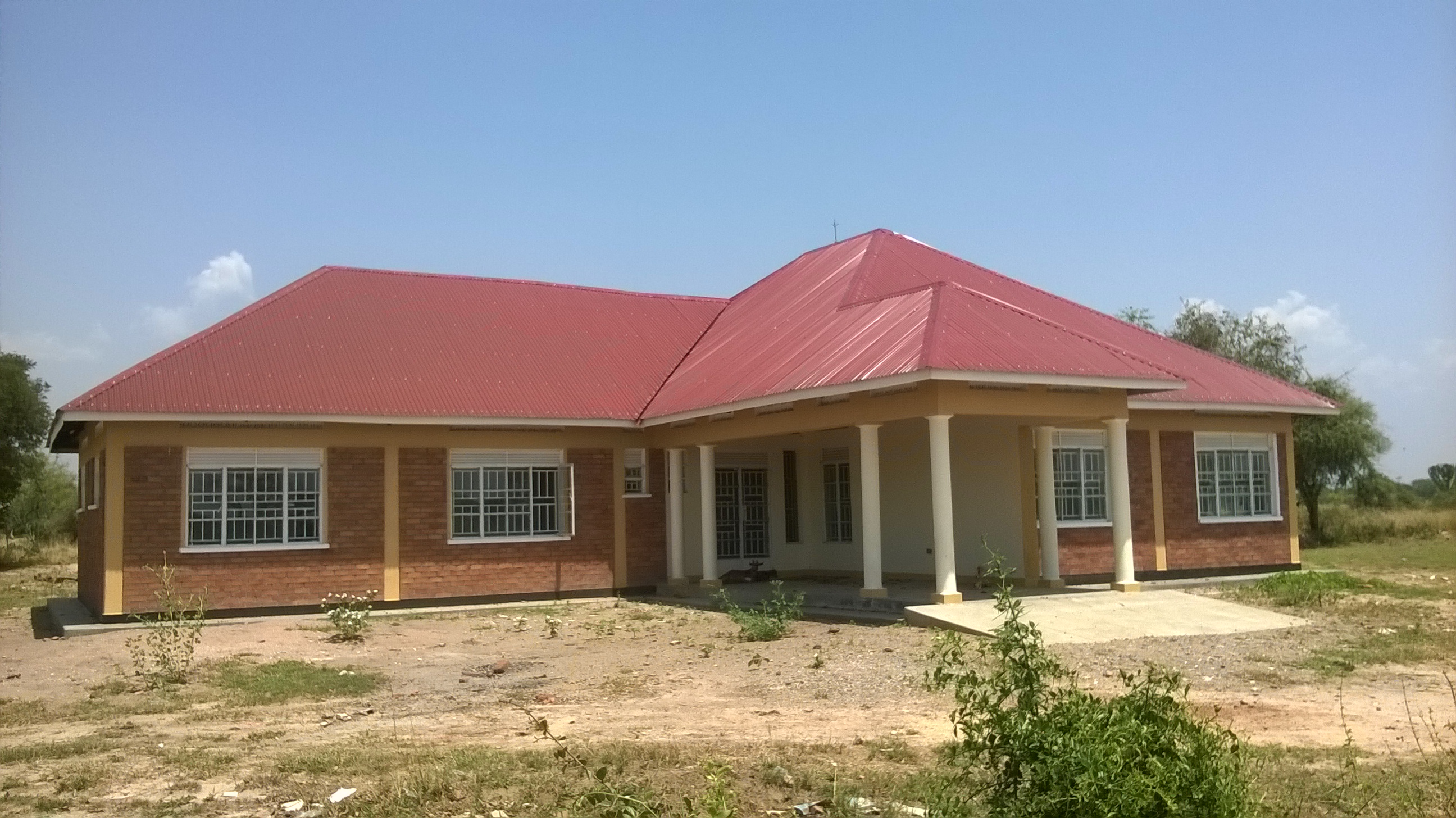 Front view of DHOs Office Buliisa. Photo by Hannington PRO Buliisa
The District has a new health facility, Buliisa General Hospital constructed  as a Cooporate Social Responsibility Project by Tullow Uganda in 2012 and accredited by Ministry of health inn the FY 2014/2015.
This Hospital was Officially Commissioned by H.E The President of the Republic of Uganda, Gen Yoweri Kaguta Museveni on the1st September 2015.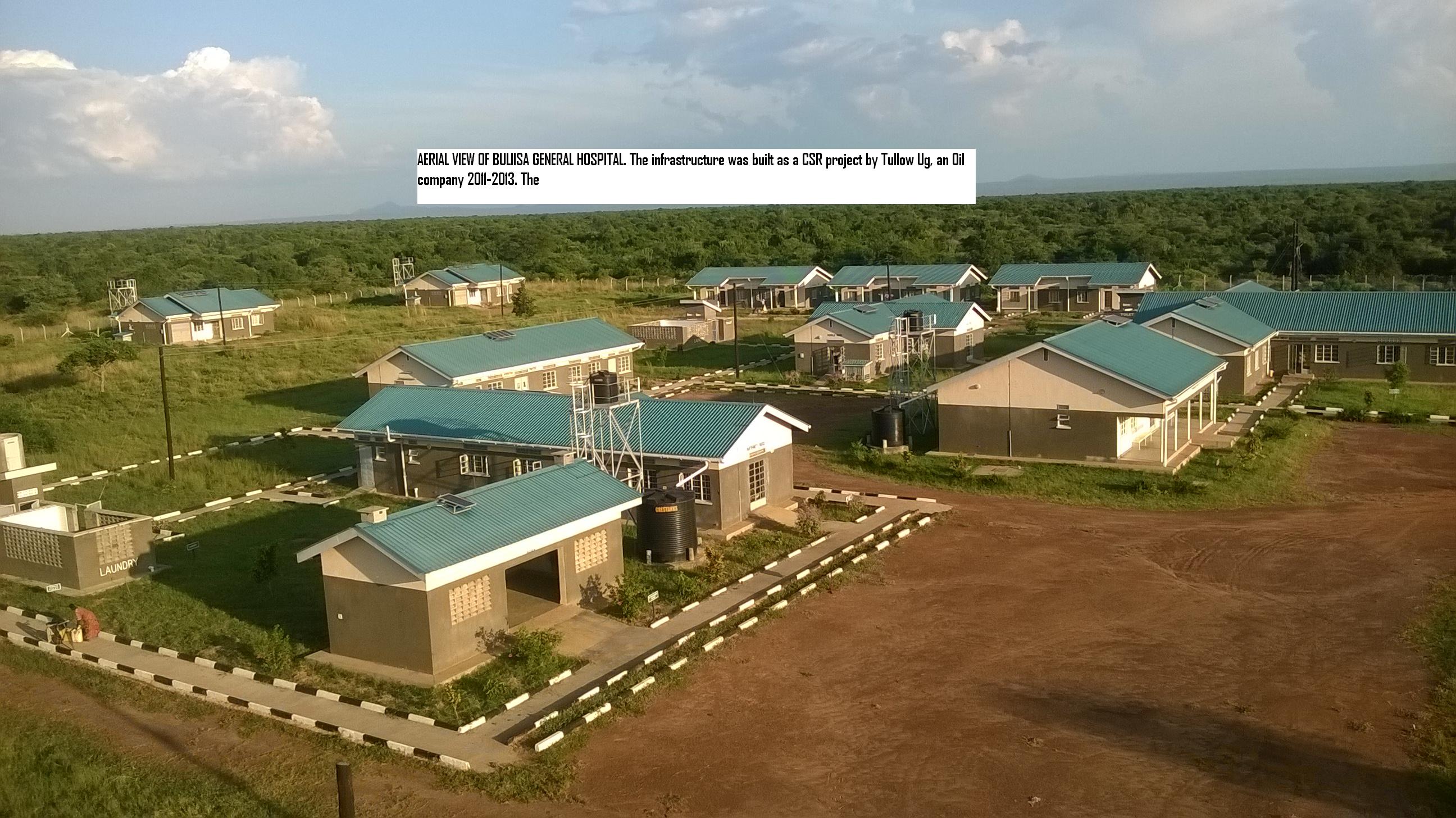 Aerial view of Buliisa General Hospital. Aerial Recconnaissance Photo by Hannington PRO Buliisa
Buliisa Health centre IV (Buliisa HC IV)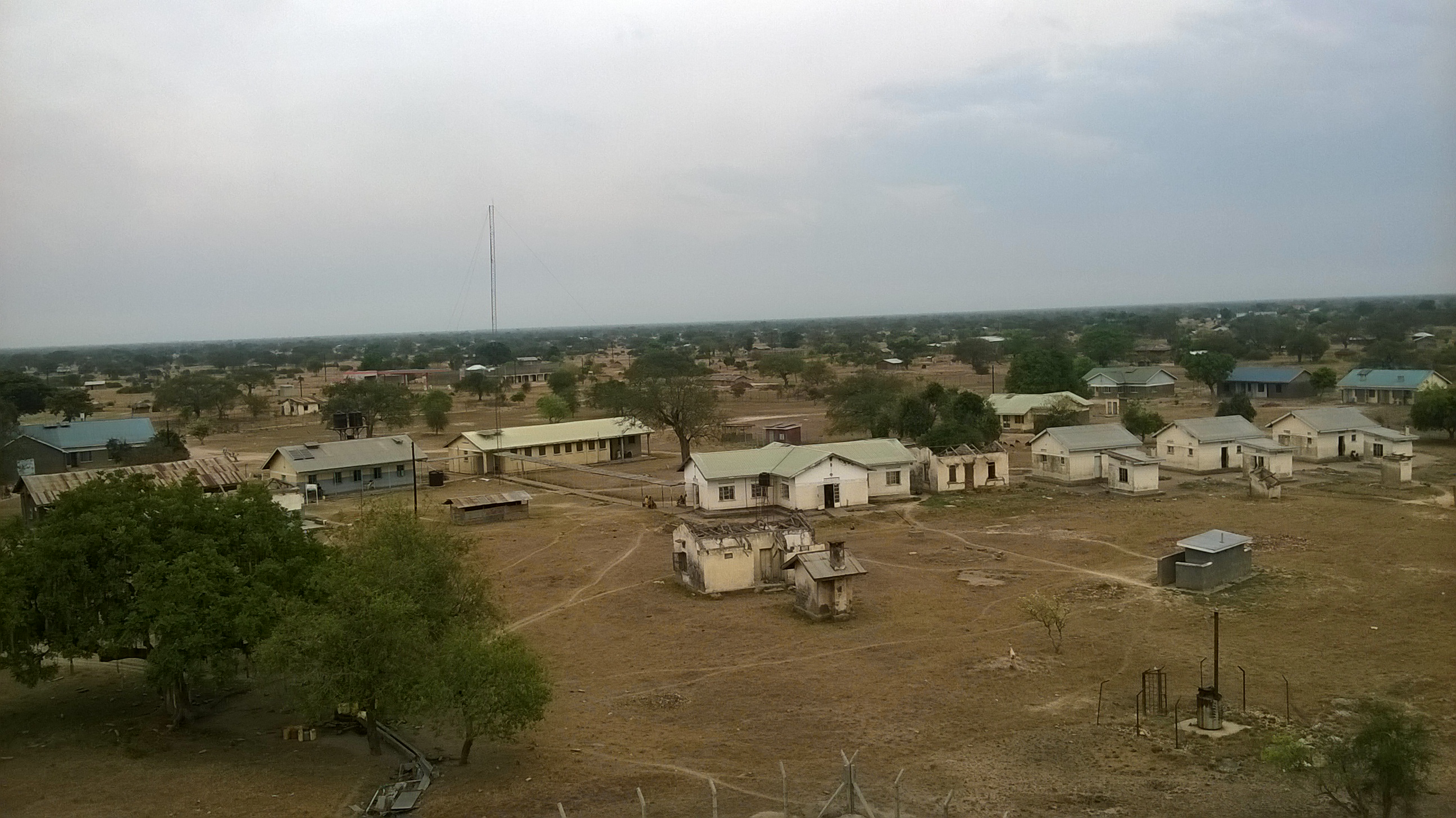 Aerial view of the old Buliisa HC IV showing OPD Blue roof, Maternity, Theatre, Wards, Staff quarters. Photo by Hannington PRO Buliisa.
Other Health facilities include the newly accredited Biiso HC IV, Butiaba HC III, Avogera HC III, Kigwera HC III, Paara HC II, Kihungya HC II, Marine HC II, and Uganda Matrys HC II.
Currently the district is implementing Mass Yellow Fever vaccination campaign folowing a confirmed outbreak of Yellow Fever in the district, along side Maracha and Moyo Districts.
Covid 19 update. Todate, buliisa district has reported confirmed 2 covid 19 cases, over the last 2 months. Besides, the district responded by establishing the District Task Force to coordinate Covid 19 prevention efforts in the district.
Other emergencies in the district registrered along side covid 19 include the current Devastating Floods which have grossly affected the landing sites of Wanseko, Karakaba, Kaloolo, Bugoigo, Walukuba, Tugombili and Butiaba.
Butiaba HC III has been flooded and Health services shifted to Butiaba Primary School.
Reporting by: Tibaijuka Hannington
PRO Buliisa